Description
EPS bench BT.B – EPS molding blank for tiling
not meshed / no coating
not tiled
Color gray
These seat shapes are perfect as a shower seat for tiling. In place of the traditional filigree
folding seats have a later very robust shower or steam bath seat, which you can tile.
Not only visually enhances this shower seat your shower or steam room,
but it is also very comfortable. This tileable accessory adds comfort and convenience to the shower experience.
BENEFITS:
Quick & Easy Install
100% Leak-Proof
Solid EPS Block Construction
Strong and lightweight
Will Not Rot
Design Flexibility,
Custom Designs Available
INSTALLATION:
No Framing Necessary
Strong & Lightweight
Attach with Common Modified Thin-Set
Can be Cut-to-Fit in the Field
SOLEUM GmbH can manufacture shower benches with a custom fit, we produce any size and nearly any shape.
Zuschnittservice!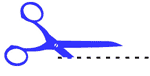 This shower seat is available in any lenght, depth and high. Please select your preferred dimension on the selection fields above (in cm!) the price is calculated automatically. Shipment would be with DHL. Please contact us for the rate if the price is not listet in the basket.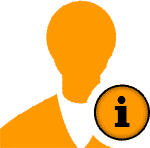 If your shower niche hast e.g. 130cm, please select the seat 2cm smaller!
Beispiele fertiger Duschen mit diesem Duschsitz
Der richtige Systemaufbau eines Dampfbadsitzes