Description
SET-shower bench T60 with heating mat- EPS raw SPA MODULE for tiling
not coated with mesh

not tiled

Color gray

2 parts (bottom part and back separately – for transport!)
Included in delivery and price is a matching heating mat for this seat (according to your entered dimension). Steam bath heating mat for steam baths and wellness elements This steam bath heating mat is a mesh heating mat for aggressive areas and in epoxy resign covering. Laying in tile adhesive and mortar bed, as well as in epoxy resin flooring. Aggressive areas are spaces in which highly concentrated cleaning agents are used, e.g. Public baths, paint shops, but also salt rooms with brine fog atmosphere, for example SOLEUM. Here it is necessary to use heating cables, which are resistant to chemical stress. Such heating cables are also required if these EPS modules (our SPA modules) e.g. Wellness loungers are installed. Technical data of the steam bath heating mat Nominal temperature: 150 ° C Protective measure: RCCB with 30mA Voltage: 230V tested: VDE (heating conductor) Heating conductor distance: approx. 7,5cm Cold ends: Construction as heat conductor with teflon insulation 1.5 or 2.5mm2 Length: 4m and 4m + mat length Required is an electronic temperature limiter (heating controller) and a sensor protection tube. Also available in this shop.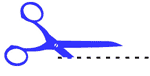 Cutting Service!
This steam room bench is available in any lenght. Please select your preferred dimension on the selection fields above (in cm!) the price is calculated automatically. Shipment would be with DHL or a forwarding agent. Please contact us for the rate if the price is not listet in the basket.
The molded parts are due to bulkiness in several parts but tailored in your desired overall choice (eg 126cm).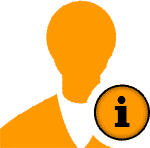 If your shower niche hast e.g. 130cm, please select the seat 2cm smaller!
Hier sehen Sie ein fertiges Projekt mit den T60 Duschsitzen (bzw. beheizten Dampfbadbänke)