Description
Steam bath lounger  SWING made of EPS suitable for steam bath and as a wellness lounger in the sauna area

Dimensions of the SWING recliner EPS:
large part: approx. 100 x 70 x H98,5cm
small part: about 53 x 70 x H47cm
Total: 154cm in length
Size: about 227cm
Total weight: 12kg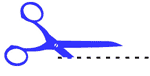 Cutting service!
This steam bath lounger "SWING SWING out EPS" is available in individual widths. Please enter your desired width dimension in "cm" above the product. With the SET offer (couch SWING from EPS with heating mat) the heating mat is always approx. 5cm smaller than the Dampfbadliege (safety distance).
The moldings are due to bulkiness in several parts – These are then simply foamed together. but tailored in your desired overall selection (eg 126cm).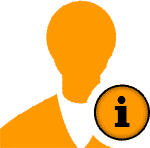 If you want to install your spa lounger in a niche then choose. Always reduce the width of the lounger by about 2cm!
For questions> please contact us!
Haben Sie Fragen zur Liege SWING aus EPS?
[contact-form-7 404 "Not Found"]